Take Time To Care Art Auction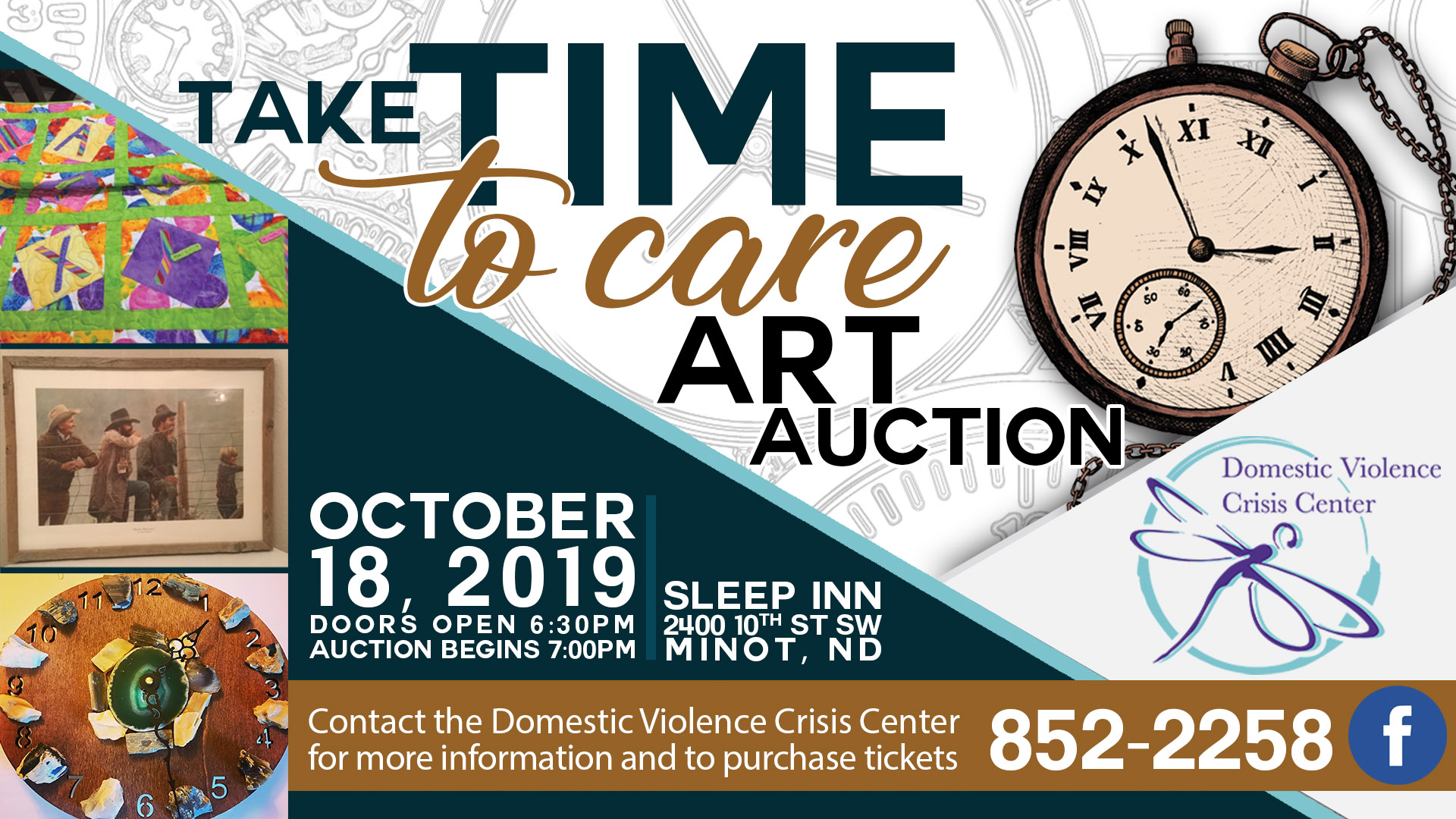 Domestic Violence Crisis Center (DVCC) is excited to present Take Time to Care at the Sleep Inn October 18, 2019. Doors will open at 6:30; live auction will begin at 7:15. Tickets are $10 and include chocolate themed appetizers and a cash bar throughout the evening. To purchase tickets, contact the DVCC office at 701.852.2258. This event will feature beautiful hand crafted quilts, fiber art, glass, metal pieces, and table runners will be available in either live or silent auction.
Another exciting feature of this unique event creates numerous one of a kind piece from local artists who designed original clocks for this event. The clocks serve as a reminder to take a moment to acknowledge the impact of domestic and sexual violence in our community.